Hello, it's been awhile... I had a fantastic weekend with Kayla here. I got to do a bunch of touristy things that I hadn't done yet. Let me start by saying I did not take any of these pictures, I just thought it would make the entry more interesting, and I don't have any on my computer yet. So anyway, after I picked Kayla up at the airport we went over to the Nob Hill area and had lunch at a very cute kosher deli called Rose's.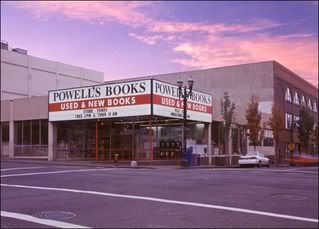 Then we walked around the area, and down to Powell's Books, which is enormous, but we hung out in the Psychology section looking at books like Talk Back to Prozac, and where Kayla loudly exclaimed, "ooh! I found the trauma section!" I pretended I didn't know her.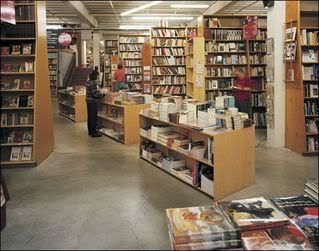 That night we got dinner at a really gross buffet place near my house that I'll never go to again, but luckily we were extremely slap happy for one reason or another, so we found the whole experience hilarious. Then we went to see House Bunny, which was actually not as hilarious as our disturbing dinner experience, but it had it's moments. In the morning we went to the Saturday Market under the Burnside Bridge.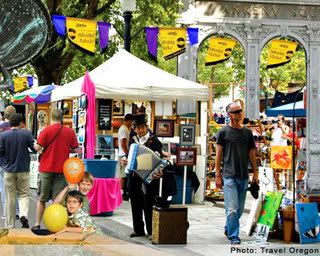 There was food, art, crafts, and music. Including a live porcelain doll and a man playing the guitar (quite well) with a hook. Yeah, a hook. Like the Captain. After that we went up to Washington Park (so beautiful)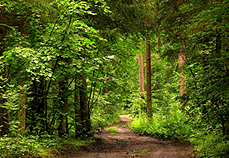 and spent the afternoon at the Oregon Zoo.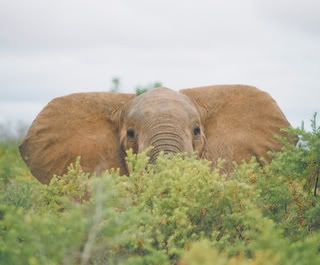 Our favorite part was the Polar Bear, who was over a thousand pounds, and we got to watch him up close. His paws were the size of my head. Maybe bigger. This is him and the 2 others that live there: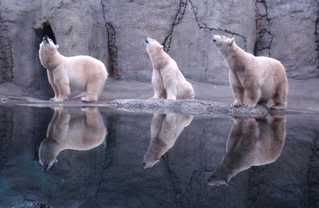 We got dinner at the Hawthorne district at The Italian Joint, which was really cute and quite delicious. Sunday we went to church, and then spent the day shopping. Then we went to the Rose Quarter, which is enormous, and was almost completely packed.
It looks like this when there's a basketball game there: (Whoa)
I got to see my boyfriend again (the distance was killing us) and the rest of the dancers from So You Think You Can Dance.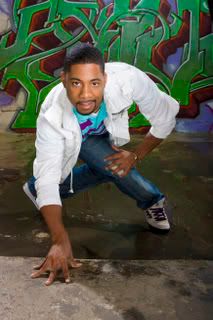 They were amazing! The show was so much fun. Monday morning I had to drop Kayla off, and head to school. So, back to my new reality. Oh also, if you don't read my
sister's blog
, or know this information already, I am happy to announce that Kelly and Rob are having a baby girl, Elodie Grace Markley. (Pronounced L-uh-D) Unfortunately, she has to stay in the oven until February. But I can't wait to meet her! That's all for tonight. Thanks for a great visit Kayla!